The evangelization counselor, Sr. Cilenia Rojas, has been in the Pallegudem community since the end of July to support this community.
This presence has a double objective. The first of these is the training and promotion of women. Seeking greater independence from the house, we are building a center with this objective (construction that is taking longer than we would have liked…). The second is formation in the early stages of religious life.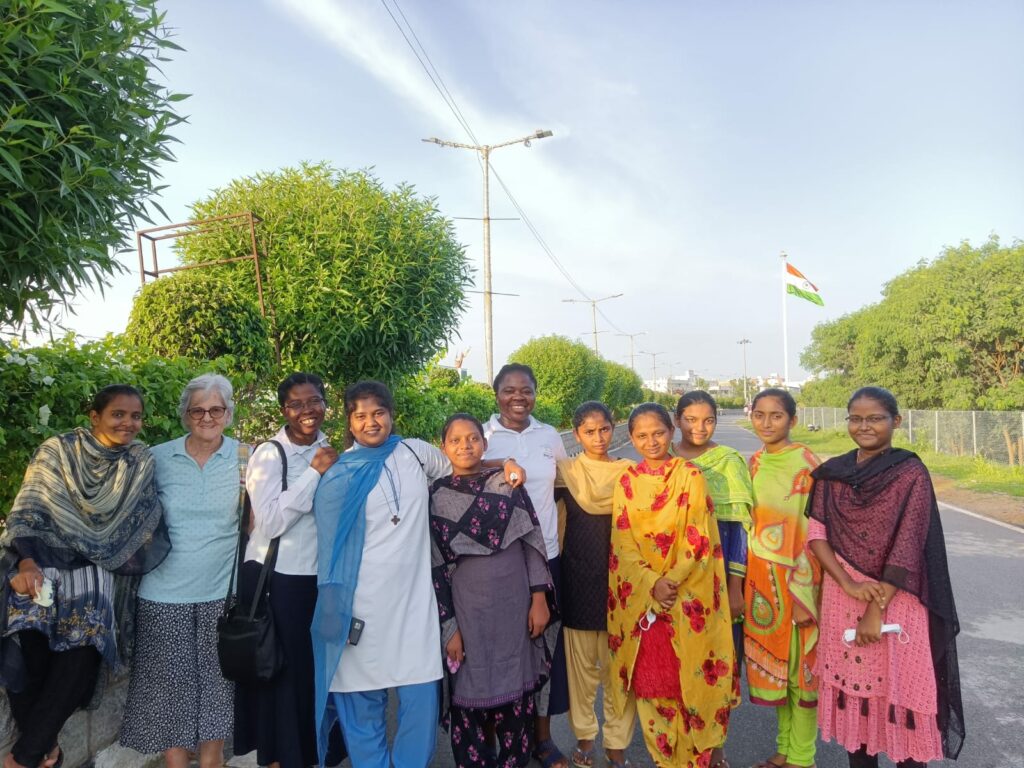 With the enthusiasm that characterizes her, Sr. Cilenia has been thoroughly involved in the dynamics of the house: prayer, missionary participation, … even cleaning the garden.
With a universal face, the community that attends to this mission accompanies the itineraries of the young women, sharing with them elements that help them discern their life project. In addition to workshops that help them grow as people, in prayer and knowledge of the charism.