LA PAZ – EL ALTO (BOLIVIA)
The M. General, M. María Joaquina Lozano López, had the canonical visit to this community from July 29 to August 7.
The community is made up of the sisters in perpetual vows:
Gladys Churqui, superior
Nelly Soria
Hilda Salazar
Cintia Gimena Vasquez
The MCI presence in La Paz is a house of spirituality in the heart of the city. The views of the city it offers are an architectural reflection of the call to be contemplative in action. Welcoming the groups in the smallest details, taking care of the decoration and the food, providing clean spaces and ensuring the necessary environment for prayer, is a condition for the encounter with God to take place. This is one of the missions of this community.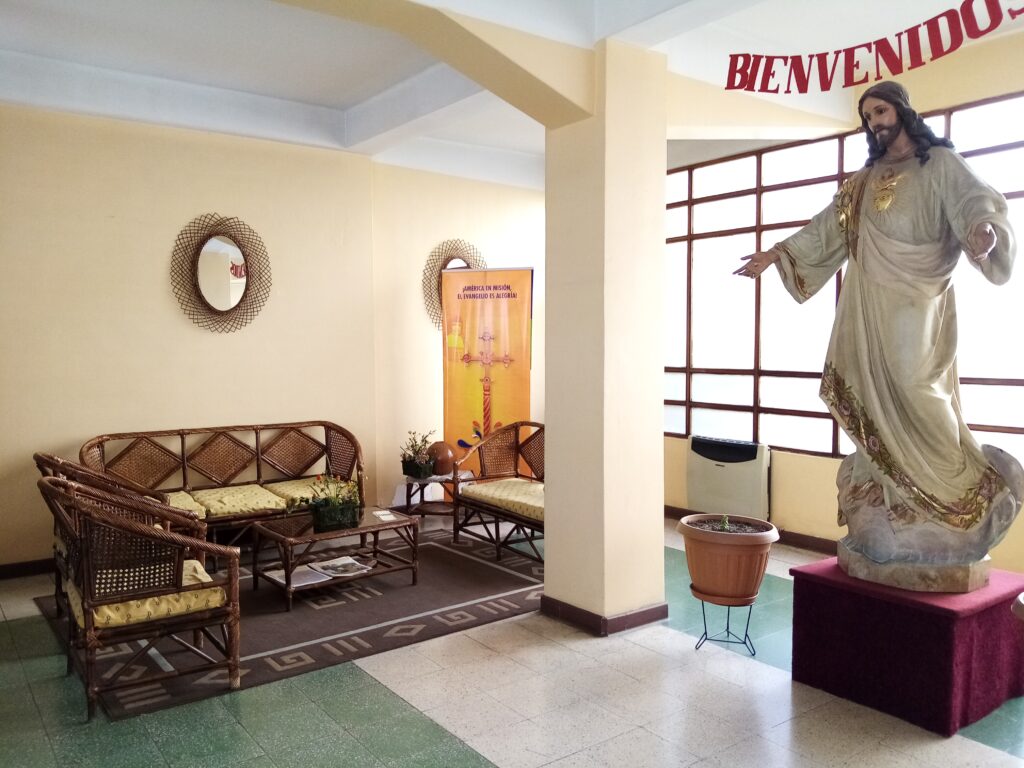 Another is missionary animation within the Pontifical Mission Societies of the Bolivian Episcopal Conference. When we went to greet the team that works in this educational entity, the welcome could not have been warmer, although the best thing was to verify the love for the church and the dynamism in the work within it.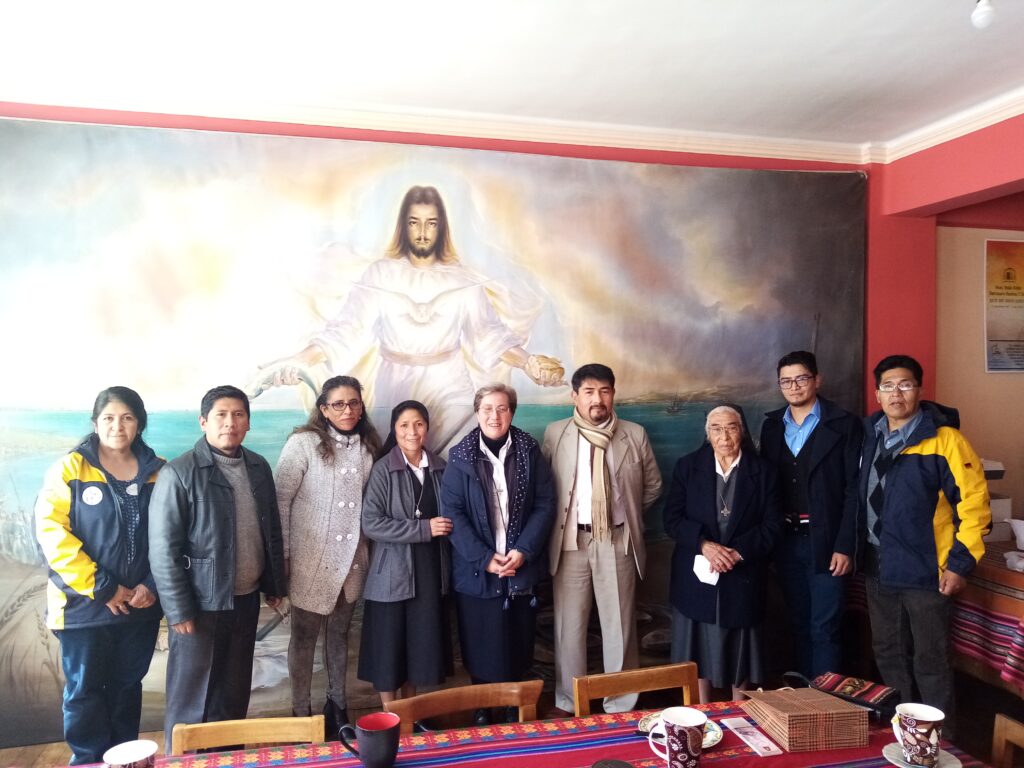 The missionary work in El Alto is pastoral animation in the parish and educational coordination of children's centers, touching very diverse sectors: children, parents, educators, young people… The mission in this context that presents so many social challenges – because of immigration internal and difficult integration into the social fabric, economic poverty, social division caused by extreme politics.
In El Alto we were moved to learn about the Madre Nazaria parish as another fruit of the missionary dedication of sisters, laity and priests who have felt challenged by the charism.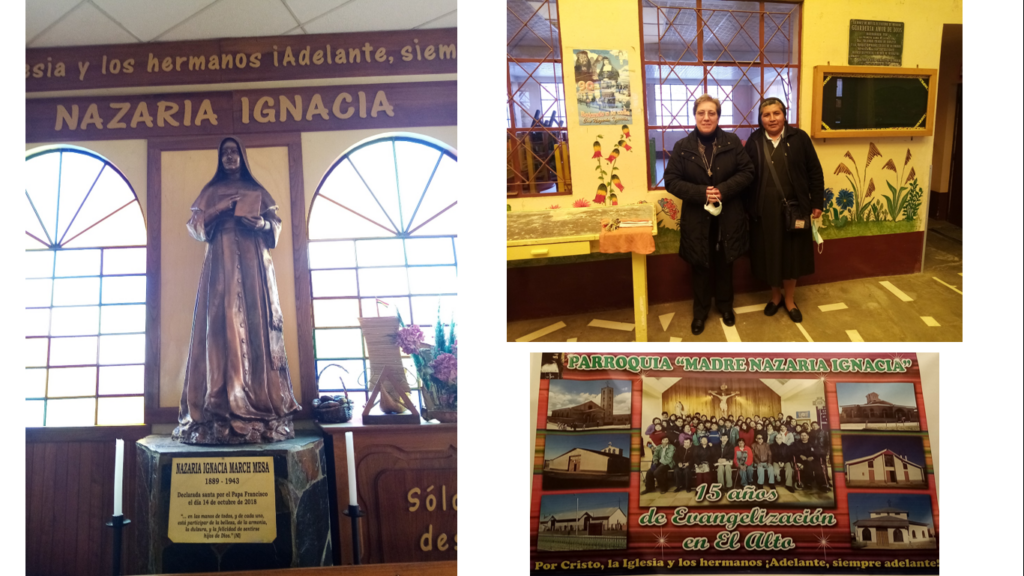 We have known lives touched by God, given to the Church: bishops, priests, lay missionaries, laity… and, of course! Our very sisters.
The mission is full of challenges, but the blue of the La Paz sky was presented to us as a promise that the Lord will accompany us in the delivery of the mission.